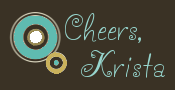 I confess that this will be short and sweet cause I am in a hotel on my iPad in the dark as the kiddos are sleeping
I confess I used the word boyfriend when telling Nev we were going to see Ade and company tomorrow! I wonder if they recognize each other??? Almost a year in the same room??? Who knows! But regardless it will be great fun.
I confess that I am going to San Fran next week with my best bud and am sooooo excited! Sleep in and eat a meal with out interruption! Booyah!
I confess it's a bit pathetic when you have 5days to yourself and you are excited to sleep in and eat in peace!! Gone are the days of being excited to club it up and shop til you drop!
I confess that there will be some shopping in there too, but main thing is relax
I confess I just bought my 7year old a pair of skinny jeans. Yes I did. She really wanted them and she has been in a phase of sweat pants so for her to ask to wear jeans is nice!
I confess I am ready for J's hockey to be done. It's a long season and I am tired of rink burgers
I confess I have the best hubby's ever for letting me take off without him, and taking care of the kiddos while we wine taste, shop, and sleep!
I confess I looked on expedia to see if there is a shorter flight to Ethiopia than what we took!
Until next week!