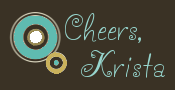 I confess that I cannot get this signature at the bottom of the post like it is suppose to......!!! What's going on.
I confess that I have a major flare up of eczema.....I am itching and itching, I am going crazy............
I confess that I am really missing going on a hot vacation this winter!
I confess that I am going to Jay's hockey game tomorrow, and she is really excited when Nevaeh and I come to the games. I confess though, that I don't actually get to see more than a few shifts of her playing, as I am totally consumed by Nevaeh at the rink! But she thinks we watch the whole game.
I confess I am excited to get a new puppy soon, but hate how attached I get to animals. I am nervous as our last puppy had a bad
out come
when she was getting spayed, and it was very hard to lose her. I hope our next dog is with us for a long time....
I confess that I do as well hate word verifications on my blog....so removed it awhile ago, but have now put it back on as I was getting crazy spam. So sorry Lynds (wink) its back on!
I confess that I am addicted to a few show, like Greys Anatomy, and it irritates me how they do 2 or so new episodes, and then back to reruns....don't they know I look forward to that show and count down the days until Thurs? Oh and I am addicted to Modern Family....Private Practice.....Celebrity Rehab......90210...and this one I am opening up myself to a bunch of flogging....but I do also watch Degassi, the next Generation. I know. BUT I am not addicted..i just have it PVR'd.....so I watch when it shows up on the pvr. But since it's PVR'd....i suppose that means it's close to being an addiction...hmmmmmm.
Since my signature Cheers is still at the top,
Cheers,